Welcome to Memorial Presbyterian Church
MPC is a thriving and multigenerational congregation that is committed to Christian unity amid diversity.
We strive to respect and love one another well through offering hospitality, committing ourselves to service, and fostering authenticity.
We practice Jesus Christ's all-encompassing hospitality and welcome all people.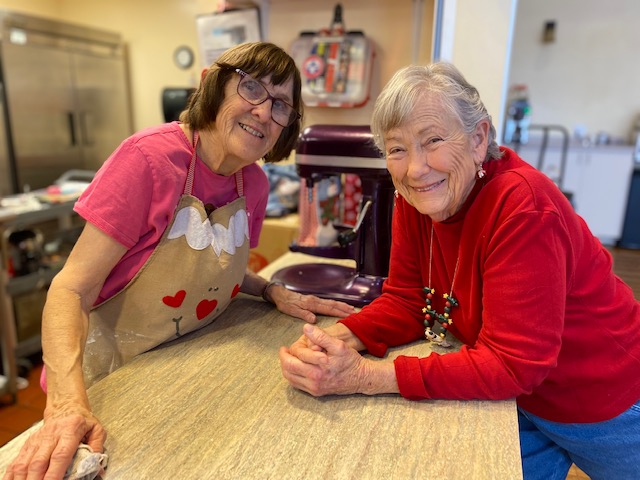 We are a loving community that strives to be the hands and feet of Jesus to those in need.
We are vulnerable in our preaching and teaching; we share in each others' joys and struggles.
If you encounter viewing issues, please worship via our live service on YouTube here.
The live stream is simple to use. Click the arrow above to play the worship streaming event. (The arrow is only displayed during a live streaming event.) Contact our tech support team if you have any trouble.  We will do our best to help.
Sunday Worship & Sunday School
8:30 a.m. | In-person worship
9:30 a.m. | Spiritual formation
(Sunday School) for all ages
11:00 a.m. | In-person worship and live-streamed service
Wednesday FEAST
Program (Dinner and Program)
The FEAST Program
Mid-September – Mid-December //  Mid-January – April
6:00 – 7:00 p.m. | Programming for all ages
Includes Nursery, Children's Choir, Youth Ministry, and Adult Program Options
Sunday, December 24, 2023
10:00 a.m. | Lessons & Carols with Candlelight (Nursery &  Livestream available)
5:00 p.m. | Lessons & Carols with Candlelight (Nursery available)
7:00 p.m. | Communion Service (Livestream available)
"At MPC, we are actively striving to cultivate unity, oneness, and togetherness because we believe these things are important. They are beautiful and they are holy."
Enjoy a tour of the church on Fridays from 11:00 a.m. to 3:30 p.m. and Sundays from 12:15 to 3:30 p.m.
No need to make reservations; just show up and a docent will greet you!
No event found!
"Peace at Home…then in the World" The Betty Griffin Center provides services of hope and healing for victims of domestic and sexual …
"Making Sense of Your Worth" Small Group for 5th Grade Girls Shared by Anne Reid Broos, Director of Children and Young Family …
Never-failing Grace of Jesus Christ Witnessing a baptism always makes for a special time in worship. "In the sacrament of baptism— our …
Children's Choir
Sept 23, 2023 – April 24, 2024 |
Wednesdays,  6:00 p.m.
Four-Year-Old through rising 5th Grade
Annual Contact Form and Liability Release 
For all children 18 years old and younger
Please register yearly